Exciting

and


adventurous

citygames
in Amsterdam

|
With the City Challenge mobile app you transform the city into your playground. Add a digital layer to your world with augmented & virtual reality and compete with or against each other.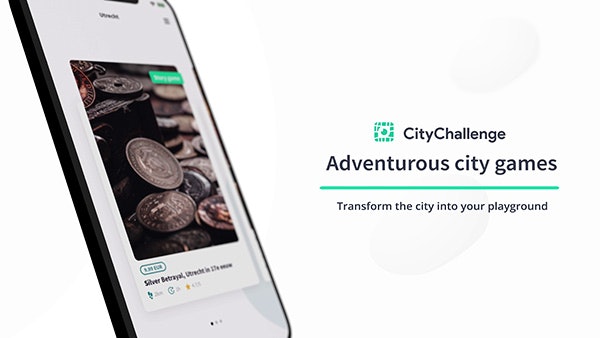 Our most

popular games
Choose one, you can't go wrong.
Augment

your reality

and
rediscover the city
City Challenge is a combination of an interactive treasure hunts and a guided city tour. You will discover the city's history and solve interesting challenges and puzzles, which will keep you entertained from start to finish.
Explore

, learn and experience
Explore the city's most beautiful locations, learn the history of well-known sights and discover often-overlooked hidden gems.

Solve riddles, complete puzzles and make the city come alive through augmented & virtual reality.
How to get

started

?
A few easy steps to get you going.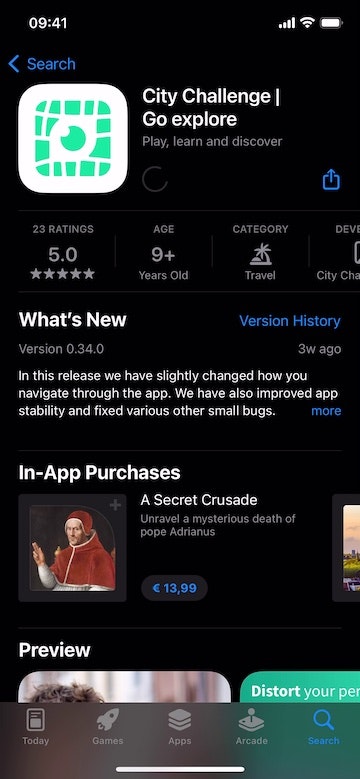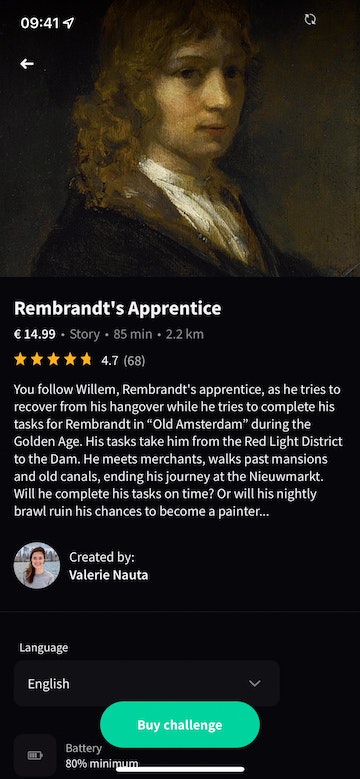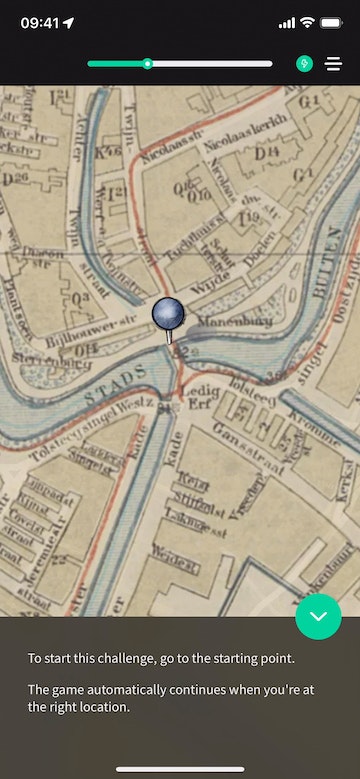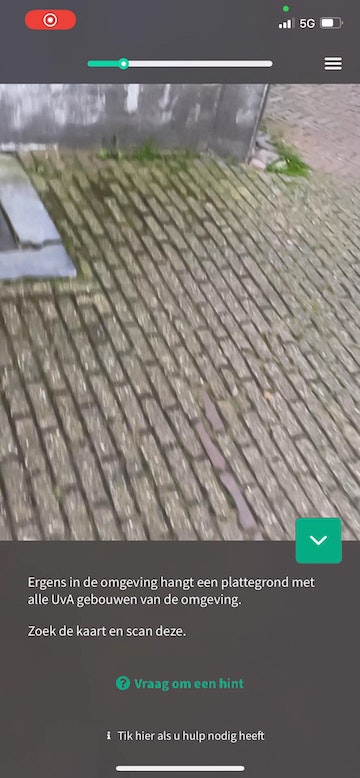 They went before you
and have something nice to say about our games
Worth the money! We played against each other, both on our own phone. I think this makes it more fun and creates some friendly competition.
Guus
Silver Betrayal in 17th century Utrecht
Utrecht
It's really fun to see the city this way. We have been living here for a while, but by playing tourist in your own city, you discover a lot. We would recommend this tour to others.
Ilse
Very fun, but difficult to play in the dark. For the rest we def recommend!
Chris
Rembrandt's Apprentice
Amsterdam
We enjoyed ourselves! Hopefully there will be more games in the future.
Geraldine
Resistance of The Hague
The Hague
Want to earn money making games?
Become a

builder

!
To complete our mission of a game in every city we need your help! Do you have a fun idea or know an interesting story? Let us help you create it. No need for coding skills or writing experience.